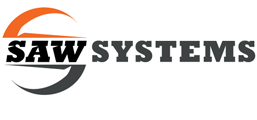 Why Saw Systems?
We're a high-tech company operating in the traditional way. Our experts strive to ensure each project is done right - the first time!
Click here to email us
Northeast Ohio
800.966.1300
1579 Enterprise Pkwy
Twinsburg, OH 44087
Phone: 330.963.2992
Fax: 330.963.2985
Southwest Ohio
937.609.0504

1605 Dale Court
Dayton, OH 45432
Phone: 937.609.0504
Fax: 330.963.2985
Michigan
419.979.9975
New Jersey
330.414.6033
Band Saw and Circular Saw Blades & Equipment: New, Re-sharpened, Repaired
Saw Systems re-sharpens used circulars and sells new band saw blades and circular saw blades.
Take advantage of our regional pickup and delivery throughout Northeast Ohio, including:
Cleveland, Lorain, Elyria, Medina, Willoughby, Akron, Alliance, Ashland, Ashtabula, Kent, Akron, Alliance, Norwalk, Youngstown and surrounding communities.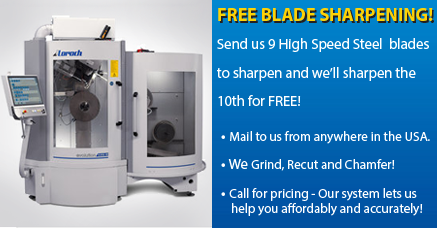 About Saw Systems
We offer 40 years of experience with new and used saw blade and sawing equipment service and repair.
Saw Systems, Inc. was established in 1975 as a saw blade sharpening and repair shop and new machinery sales company. Since then, we have expanded this concept to include all cutting and finishing requirements. 
Value, Quality and Experience
Contact us for the best price on new blades, saw sharpening, abrasives, lubricants, equipment (new/used) and more! If it's not mentioned here, call us.
We also offer UPS delivery across Ashland. Ashtabula, Columbiana, Cuyahoga, Erie, Geauga, Huron, Lake, Lorain, Mahoning, Medina, Portage, Richland, Stark, Summit, Trumbull, Tuscarawas and Wayne counties.
Call:  330.963.2992 ... or: