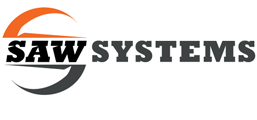 Equipment Repair
We make used equipment look & run like new!

EQUIPMENT Technical Service & Repair
• Diagnosing Cutting Problems
• Repairing and Maintaining Equipment
• All makes and models of band saws and circular saws
• Technical Training
• Seminars
Let us set up your Total Productive Maintenance. We can not only perform the PM Services we can build a custom program that will significantly reduce unplanned down time by getting associates more involved in preventative maintenance and their equipment.
Protect your investment in equipment with Saw Systems.  We repair and refurbish most models of horizontal band saws, vertical band saws, woodworking saws, abrasive and friction saws, cold and carbide chop saws, plate saws and more.   We'll make your equipment work (and look) like new.
Call us, we will walk you through the repair process, arrange for pickup and delivery and will even contact you with a repair cost estimate before starting any work. 
Saw Systems is only one day by UPS from most locations in Ohio!